Pronouns: She/her
Digital Tip Jar: Cash App - $lexget2work 
Social Media: Instagram - @lexshedlight
Since the beginning of time people have depended on relationships with other people to survive.  The communities we live in, and relationships built within our communities are important because these relations impact who it is that we become and are the primary things we form our identity around.  While building and sustaining relationships can be hard for anyone, relationship building is especially challenging to navigate for neurodivergent and disabled adults.
For adults living with ADHD specifically, managing relationships can be harder because of the nature of ADHD and some of the quirks or struggles that come with ADHD that don't necessarily match the current societal standards for how adults "should" show up in this world, what adult like behaviors and desires "should" look like, and what adults' livelihoods and needs within friendships "should" consist of.
Whether it's managing relationships with family members, friends, romantic interests, or colleagues, these various and vital relationships will likely require adults living with ADHD to utilize a lot of energy and effort to maintain and grow these connections that at different times we, adults with ADHD, may unfortunately not consistently have.  
From a surface level perspective this lack of ability for people with ADHD to consistently give balanced levels of energy to the people who we build relationships with as a choice of pure carelessness or lack of ability, desire to be consistent, and while I can't speak for everyone, I know that for most adults I know living with ADHD that, that truly couldn't be the furthest thing from the truth.
At the root of what is realistically happening for most people living with ADHD is that we are already putting in immense amounts of effort to complete our daily responsibilities, which is something that isn't often seen or discussed.  
The amount of energy and effort that goes into accomplishing daily living tasks and trying to sustain oneself as an adult with ADHD in a capitalistic and neurotypical society – is a lot.  This is a lot already without even having to add the work that comes with making or growing relationships with others, yes, even with others that we love.   
While social media and the internet have allowed for connections to be made for a variety of marginalized individuals who likely never would have had the opportunity to network with one another without tech, there is still a growing number of people who are alone, and that are in dire need of friendship and community.
Regardless of various identity factors, most people can relate to experiencing feelings of loneliness, having seasons of being misunderstood, and being in desire of connecting with someone who just "gets it" – whatever it may be that we are going through without the intensity of having to explain "what's going on."  Whether that person is a friend, family member, peer, mental health professional, etc.
Building relationships for and with ADHD adults can be a struggle because… 
One of the primary comorbidities, co-occurring diagnoses, for adults with ADHD is anxiety; people living with both ADHD and anxiety often lack the ability to comfortably initiate conversation with new people, even if we are truly interested in befriending or meeting new people.
As if bringing anxiety along to the party wasn't already enough of a plus one, many people with ADHD also struggle with rejection sensitivity dysphoria, RSD; this fear of rejection lingering in the back of one's mind likely due to "not being enough" or "being too much" in relationships of the past may cause adults with ADHD to not feel capable of initiating new relationships.
These two things alone, (1) the likelihood of having a comorbidity such as anxiety or another diagnosis along with ADHD, and (2) struggling with forming relationships because of rejection sensitivity dysphoria are major reasons that anyone living with ADHD may struggle with confidently or comfortably forming connections with new people. 
Now, I don't want it to seem like adults with ADHD are just dark clouds in the sky of relationship building per se, but we may approach or navigate relationships of all sorts in less traditional ways, which should count for something, right?! 
Building relationships for and with ADHD adults can be enjoyable because…
People with ADHD tend to understand being misunderstood which results in adults with ADHD being hyper empathetic and great listeners – even if we cut you off a lot in conversation! *wipes brow*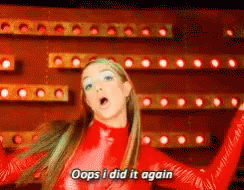 People with ADHD are not always but can be the life of the party in the right circumstances.  The impulsivity and spontaneity that may be frowned upon from many adults is almost nonexistent for many adults living with ADHD, which is something that most friends of ADHD adults benefit from, if you're fun that is?
That friend without kids that works remotely and is asked if they can take a financially detrimental weeklong trip tomorrow that immediately and enthusiastically responds, yes? While they may either just be utterly bored or have a wild case of the travel bug – they may even just be your friend with ADHD; no, I'm not talking about myself…or am I? 
While it can be hard for adults with ADHD to build and maintain relationships with family members, friends, colleagues, classmates, peers, and others, it can also be manageable, it truly just depends on the intentions, empathy, grace, understanding, and desire of people to better understand adults with ADHD and the lovely differences that many of us bring to the table in relationships.